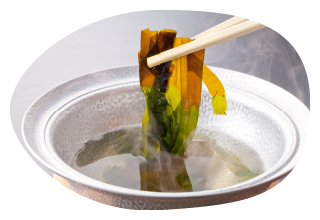 We ship in and serve a variety of delicious marine products from Sanriku every day including: abalone, sea urchin, rockfish, kombu seaweed, and wakame seaweed.


We serve authentic Japanese and Western flavored dishes using fresh seafood which accentuates their delicious flavor.


Dishes are prepared at the pace you eat, so each dish arrives freshly cooked.
Dinners and breakfasts are served in your own room, so you can enjoy them in privacy.

In Taro-an, you can taste the seafood of Sanriku coast and the mountains of the local at the same time.
Meal courses that include both Western and Japanese dishes change with the season and are prepared with fresh, seasonal ingredients.
You can savor the taste of each local ingredient and enjoy the flavor of foods cultivated in the bounty of nature.
Enjoy special and representative foods of the Sanriku region such as abalone and thick Masaki wakame seaweed, as well as other ingredients only available to the locals of the region. All these tastes are weaved together to create a delicious meal for you to enjoy.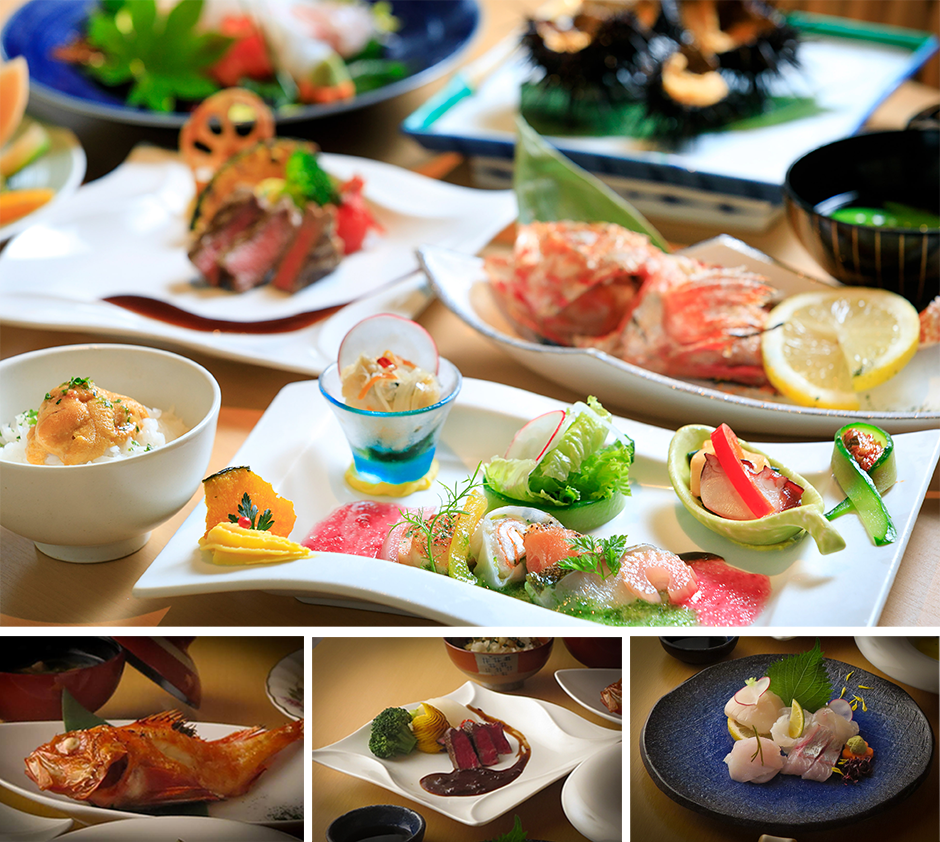 Supreme quality abalone from Taro
The sea of Sanriku is a junction of the Kuroshio and Oyashio currents, as well as the flow of the Tsugaru warm current. In particular, the area along Miyako City has an abundance of natural kelp which feeds the Taro abalone making their meat plump and delicious. The firm and chewy texture makes them unique and you will never forget the taste once you have experienced it.
In Chinese cuisine, dried abalone is considered to be one of the highest delicacies, Taro's abalone is imported to China to be used in these dishes.
The quality of our abalone is so fine that the Chinese chefs who use it to create this gourmet cuisine have given it extremely high praise.

Iwate's Tankaku Beef is a famous Domestic beef that was first developed around the 1950s and comes from a cross between Nanbu cattle and a short-horned cattle variety that was imported to Japan after the Meiji Era.
Tankaku beef comes from free-range cattle and is a healthy beef with a low fat content. It has a chewy texture that releases it's rich flavor with every bite.

Kombu and Wakame seaweeds, plump and juicy. Raised in the Sanriku Sea that is brimming with plankton due to the converging of the Kuroshio, Oyashio, and Tsugaru currents.